If you buy your groceries at Ralphs, they will give us a share of your purchases if you link your Ralphs card .
As part of its Community Rewards program, Ralphs will give us a share of every dollar you spend at their store. If you have problems doing the linking, just visit the customer service counter at Ralphs. Just tell them our NPO number is PP498.
NOTE: you have to link it every year.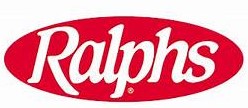 The Kroger Co. Family of Stores includes: Baker's * City Market * Dillons * Food 4 Less * Foods Co * Fred Meyer * Fry's * Gerbes * Jay C Food Store * King Soopers * Kroger * Mariano's * Metro Market * Pay-Less Super Markets * Pick'n Save * QFC * Ralphs * Ruler * Smith's Food and Drug
1. Create a digital account.
https://www.ralphs.com/signin?redirectUrl=/account/communityrewards
A digital account is needed to participate in Ralph's Community Contribution Program. If you already have a digital account, simply link your Shopper's Card to your account so that all transactions apply toward the organization you choose.
2. Link your Card to an organization.
Select the organization (California Area Texas A&M University Mothers Club (#PP498)
Under "MY ACCOUNT" Go to bottom, Community Contributions, click on "View Community Contributions" then, type into "Find an Organization" toolbar – middle of page, do NOT use the top search bar (that is for web searching). You will then find us: CALIFORNIA AREA TEXAS A&M UNIVERSITY MOTHERS CLUB
3. Once you have found us on the list , select and click "Save".
Your selected organization will also display in the Ralph's Community Contribution Program section of your account. If you need to review or revisit your organization, you can always do so under your Account details.
4. Your organization earns.
Any transactions moving forward using the Shopper's Card number associated with your digital account will be applied to the program, at no added cost to you. Ralphs donates annually to participating organizations based on your percentage of spending as it relates to the total spending associated with all participating Ralph's Community Contribution Program organizations.