https://www.aggielandoutfitters.com/shop/p/best-of-aggieland-cookbook-52294?categoryid=6343 https://1860italia.com/ or contact Tamar Elkeles 619-890-1891, tamar.elkeles@gmail.com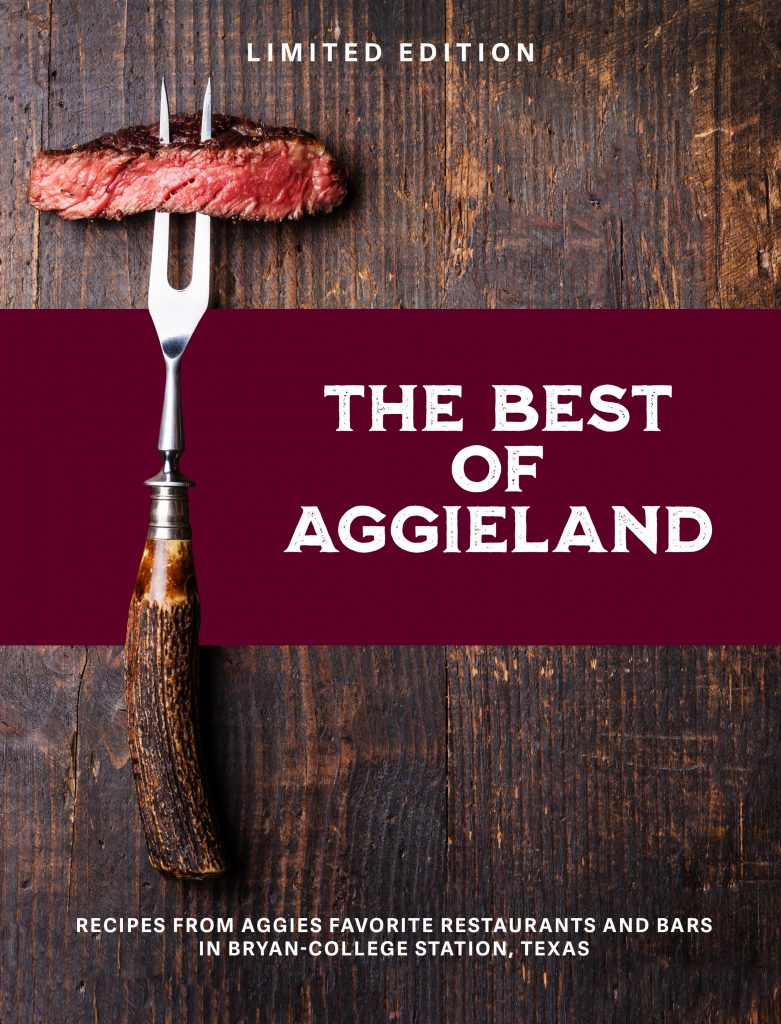 A LIMITED EDITION COOKBOOK FEATURING OVER 60 RECIPES
FROM AGGIES FAVORITE RESTAURANTS & BARS IN BRYAN-COLLEGE STATION
Proceeds from this book will fund scholarships for Aggies through The Texas A&M University
California Aggie Moms' Club, The Texas A&M University Federation of Aggie Mothers' Clubs, The Association of Former Students at Texas A&M and 12th Man Foundation.
A perfect gift for Aggies, family and friends.
LOOK INSIDE THE BOOK….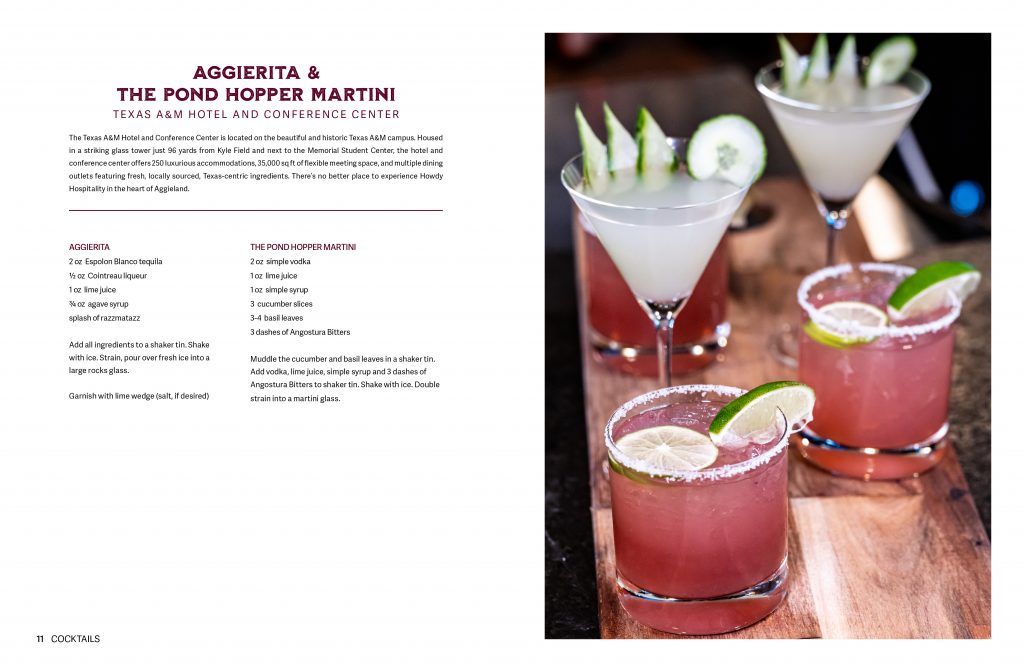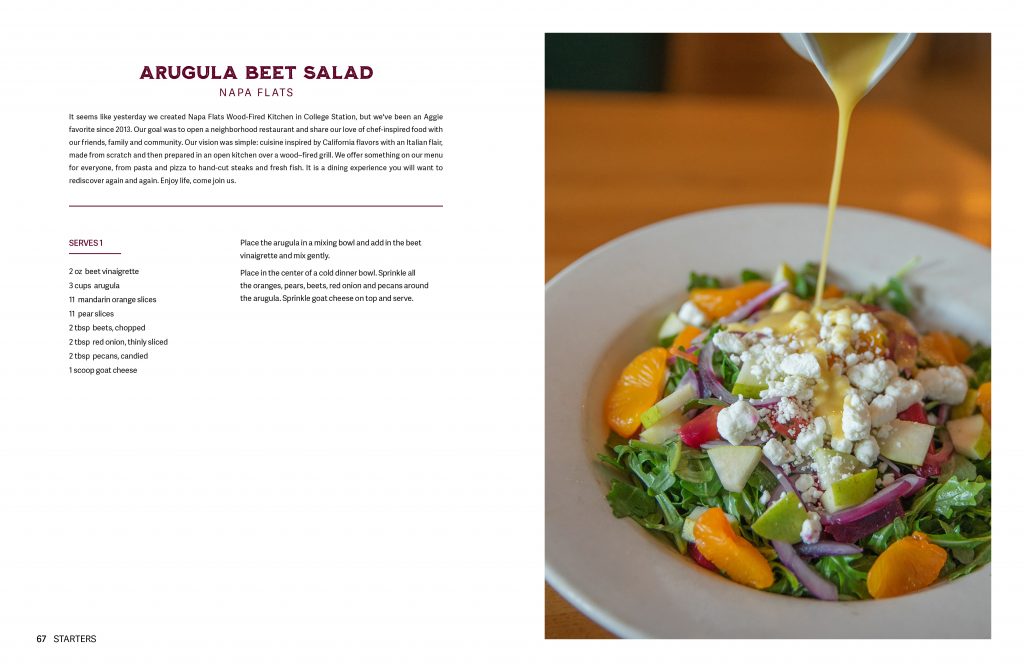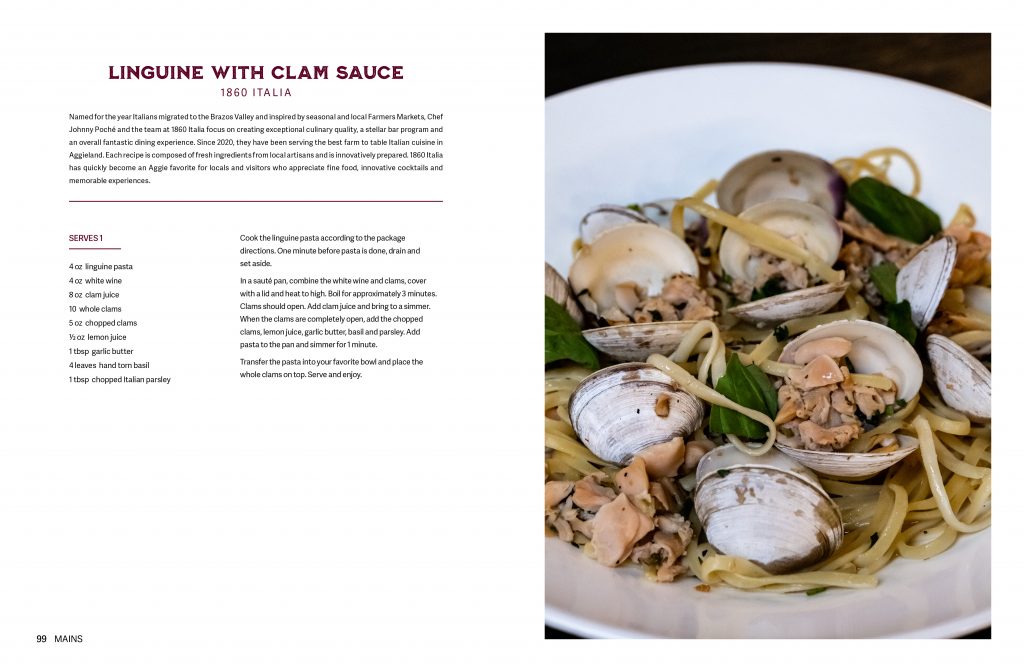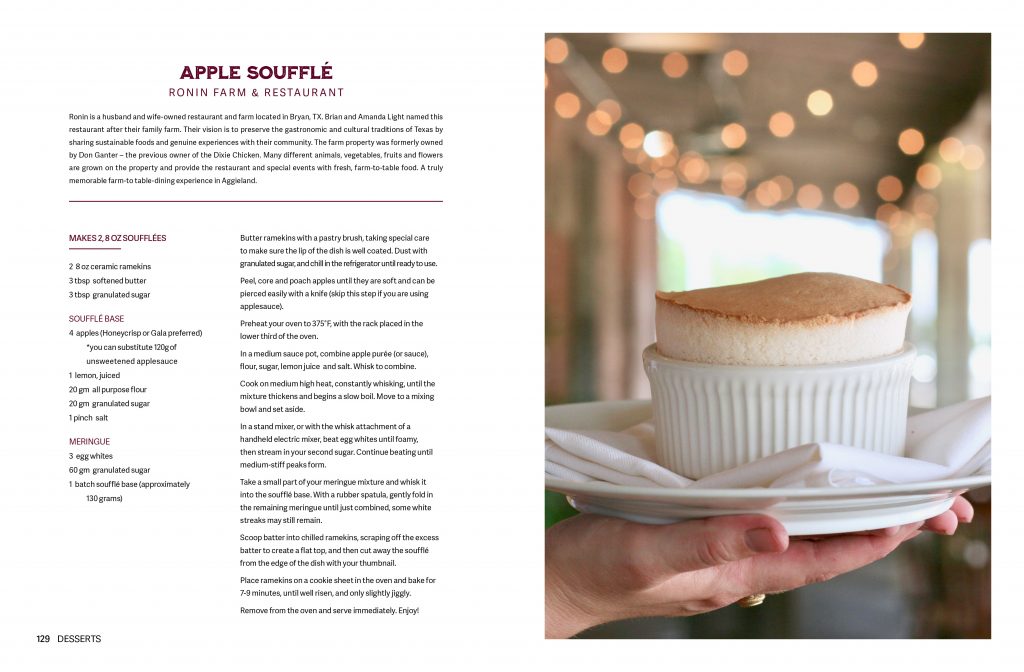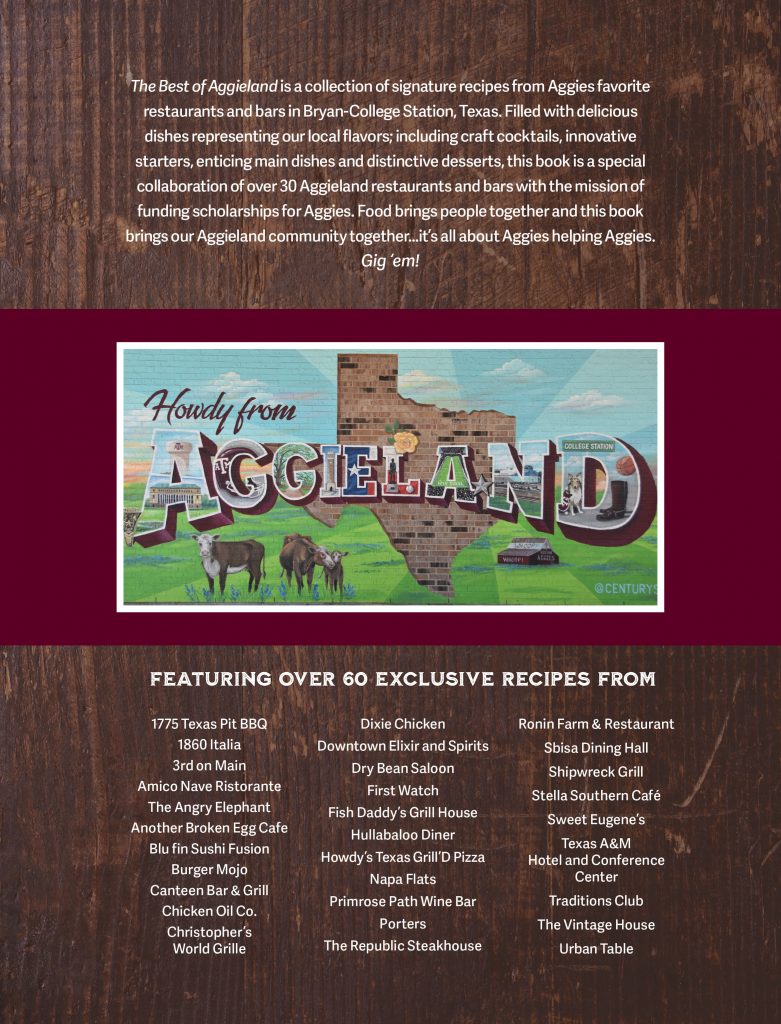 Questions about "The Best of Aggieland" book? Contact Tamar Elkeles at 619-890-1891 or tamar.elkeles@gmail.com.